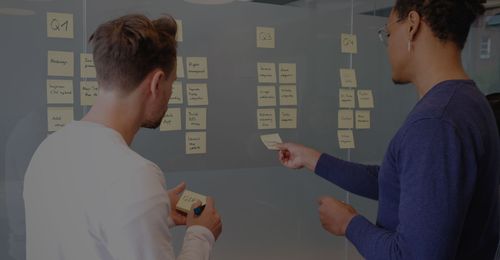 Face-to-Face is (Still) the Most Effective Way to Do Business
Let's brainstorm
Sometimes you just need a sounding board — a place to throw your ideas out to see if they stick. This is why brainstorming is so crucial and it's even better when it's in-person.
Work with Konnectory and our connectors to attract your ideal audience and set up a meeting or event around these ideas.
Human connection is powerful
For obvious reasons, virtual meetings are here to stay. But it's nice to know you still have the option of good old-fashioned face-to-face.
There is nothing like human connection — it provides powerful momentum and inspiration to move you forward, toward your dreams.
Get energized
There is something special about face-to-face interaction. An electric charge is created when thoughts and ideas merge and begin to take shape. This energy allows you to get the perspective and advice of others, so you can go further. It brings out everyone's best assets and brings them forward to a common goal.
Collaborate
Do you need to get "out of your own head?" No man (or woman) is an island, and no one succeeds alone. Now is the perfect chance to get off of your devices and meet up for coffee to catch up or plan your next collaboration!
Get ahead faster by connecting with leaders and colleagues who can make things happen for you. Call Konnectory at (833) 921-5533 today!